Deborah Hockin MA, LPC, CPC
Master's Degree: Counseling
Licensed Professional Counselor
Certified Professional Life Coach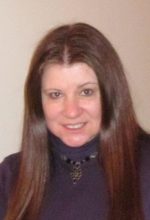 My specialty is providing treatment for trauma-related conditions related to childhood abuse and neglect.
This includes working with clients who are suffering from depression, anxiety, and stress.
I also work with many clients who are having difficulties adjusting to life's changing, and at times overwhelming, circumstances.
I completed a Master of Arts degree in Counseling from Oakland University in 2011. In my affiliation with the OU Counseling Program, I have been trained to provide mental health counseling/psychotherapy services. My formal education has prepared me to counsel individuals, children, adolescents, adults, families, and groups.
When providing mental health services, I use Evidence-Based Therapy, which means I evaluate the individual to provide an accurate diagnosis, and then I review what therapies have been proven by scientific evidence to work best to treat the diagnosed condition.
All of the therapy I provide is Client-Centered, which means I work with my clients to develop a mutually agreed upon treatment plan based on the client's goals. I typically use an integration of cognitive-behavioral, developmental, psychodynamic, and brief solution-focused therapy.
I spent over three years providing services to parents and families who came in contact with Michigan's Children's Protective Services.
I also provided Post Adoption Support Services to many adoptive families who have had adjustment issues and children with special needs. I have helped countless families develop parenting plans to address their children's behavioral issues.
I also spent 1 1/2 years advocating for the rights of the Behavioral Health patients at St. Joseph Mercy Oakland Hospital.
I completed my coaching certification through the Fowler Wainwright International Coaching Institute in 2010. In my training to become a Certified Life Coach, I discovered that my true purpose in life is to help others clarify solutions.
Helping my client's determine the best way to get from where they are to where they want to be is my passion. I work to help clients find their true purpose, develop their vision, set the right goals, and attain them.
I also work to help my clients overcome the obstacles that prevent them from living their best life. I truly want everyone I come in contact with to discover how to live their own version of an Inspired Life.