Inspired Life Counseling & Coaching
We offer Psychotherapy, Counseling, and Coaching for the following issues:
Adoption Support
Anger Management
Anxiety
Bipolar Disorder
Court-Ordered Counseling–Anger Management, Domestic Violence, and Mild to Moderate Substance Use Issues
Career Changes
Depression
Codependency
Difficulties or Dissatisfaction with Work or School
Difficult Life Transitions
Divorce
Family Conflict
Family of Origin Issues
Grief, Death & Dying
Lack of Direction, Feeling "Stuck"
Life Coaching
Loneliness / Social Skills Building
Parenting
Post-Traumatic Stress Disorders (PTSD)
Problems with Family Functioning
Oppositional Defiance
Professional Growth–Work/Life Balance: Purpose, Values, Goals
Relationships–Break-ups, Separation, or Divorce
Sexuality, Sexual Identity, and Sexual Orientation Issues
Spirituality
Stress Management
Substance Use Issues–Mild to Moderate
Trauma Related Issues
Wellness
This list is not meant to include every issue. If you have another issue or concern that is not mentioned, please contact us. If we cannot help you, we will work to locate someone who can.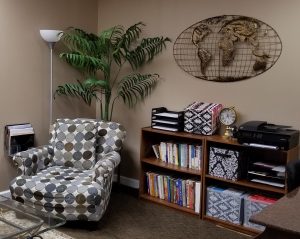 Acceptable Payments: Cash, Credit Card, and Paypal 
Payment is due at the time of service.
Initial in-office consultation to determine if counseling would be beneficial is free.
Counseling services are between $90.00 and $150 per session.
Sliding-scale fees based on ability to pay are available.
In-home counseling services are available.  Travel distance will be limited to 30 miles round-trip. No discounts or sliding-scale fees are available for this service.
Insurance Accepted: Blue Cross Blue Shield, Blue Cross Complete, Magellan, McLaren, Medicaid, and Meridian
Deborah Hockin MA, LPC at Inspired Life Counseling & Coaching is a credentialed provider for Community Living Services
Coaching Services are available in-office, on Skype, or by phone.
Initial consultation to determine if coaching would be beneficial is free.
Fees are $80.00 for a forty-five minute session.
Vision statements are $50.00.
Multiple session discounts are available when paid in advance. Five sessions for $300.00. Ten sessions for $500.00. Sessions are forty-five minutes. Visions statements are included in the multiple session pricing.